Maxvorstadt
medical practice
Dr. Robert Mutschler and colleagues
Consultation times
| | |
| --- | --- |
| Monday | 8:30 am – 12 pm and 2 pm – 6 pm |
| Tuesday | 8:30 am – 12 pm and 2 pm – 6 pm |
| Wednesday | 8:30 am – 12 pm and 5 pm – 7 pm |
| Thursday | 8:30 am – 12 pm and 2 pm – 6 pm |
| Friday | 8:30 am – 12 pm |
Contact
Consultation times
| | |
| --- | --- |
| Monday | 8:30 am – 4 pm |
| Tuesday | 8:30 am – 4 pm |
| Wednesday | 8:30 am – 4 pm |
| Thursday | 8:30 am – 4 pm |
| Friday | 8:30 am – 12 pm |
Contact
Competence and experience at two locations in Maxvorstadt
We wish you a warm welcome to your Maxvorstadt medical practice! Our team is waiting for you at two practices in Maxvorstadt. These two consultation rooms are only 200 m apart from one another and run a common medical practice system. This is how we are able to offer our patients optimal medical care. You can take advantage of all services on offer at both locations – your electronic patient records are always available! We have extended our opening hours at these consultation rooms so that a doctor is always available throughout the entire day. We are even there for you on public holidays.
Acute symptoms, chronic disorders or medical check-ups – we are your first point of contact on site.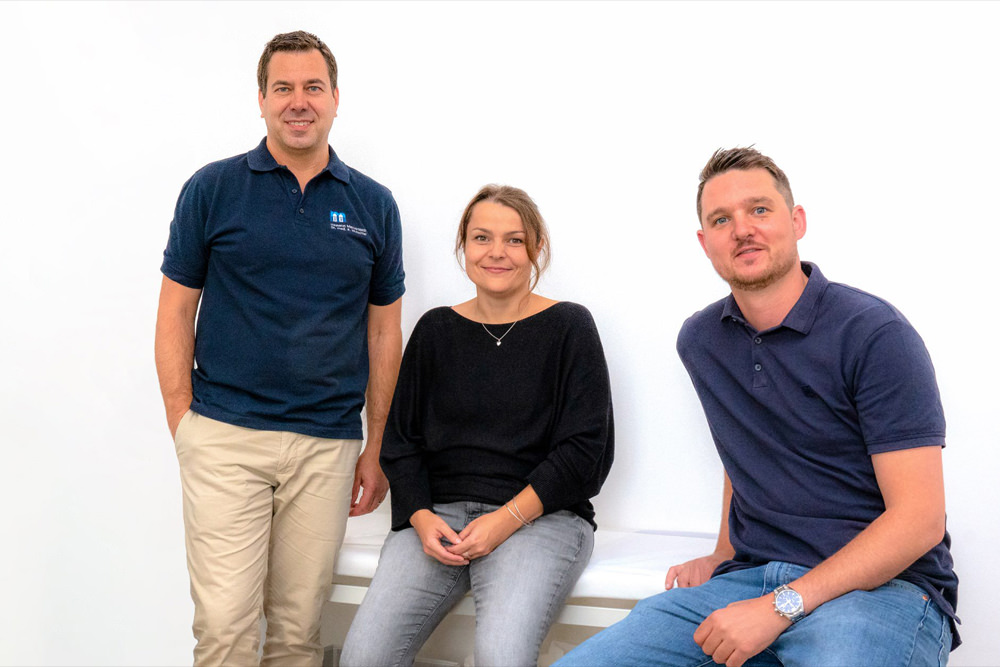 Schraudolphstr. 14
Dr. Robert Mutschler, Dr. Cornelia Kerscher, Dr. Felix Kratzer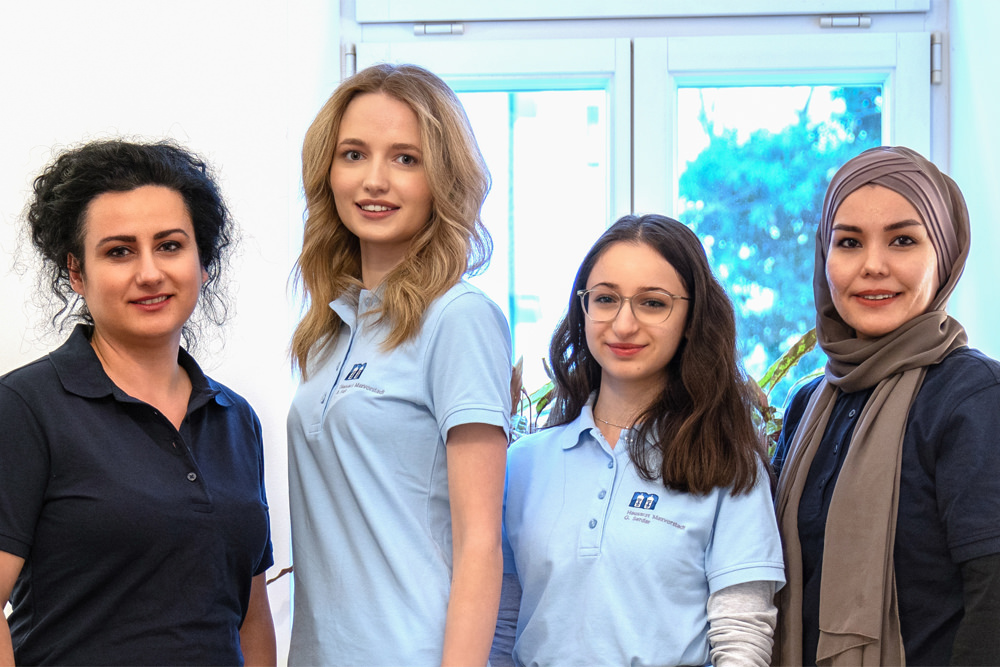 Heßstr. 8
Frau Albana Qosja, Fachärztin für Allgemeinmedizin
Maxvorstadt medical practice
Dear patients and visitors,
At our Maxvorstadt practices, we will help you to use effective measures to prevent disease and support the healing of disease that has already occurred. We also offer you a comprehensive offering of general medical services, and will help you with both acute and chronic health issues. We are always ready to answer any questions you have about medical check-ups or travel medication.
We always deal with your specific symptoms and support you in carefully choosing between different forms of treatment.
If you have specific needs – whether these are vaccines, blood samples or certificates – immediate treatment must be guaranteed without delay. Our team works together closely in generous spaces.
Please make an appointment – ideally online – to ensure that you never have to wait. You can also visit our practices at any time without an appointment in the event of an emergency.
Dr. Robert Mutschler
Maxvorstadt medical practice and Team
General medical care
General medical consultations

Coordination with medical specialists and hospitals; preparation for surgery

Ultrasound examination of the abdomen and thyroid

Ambulatory blood pressure measurement

Echocardiography/cardiac ultrasound (private payment)

Carotid artery Doppler/duplex Doppler ultrasound of the neck vessels (private payment)
Medical check-ups
Colorectal cancer screening
Travel and sports medicine
Individualised travel consultations

Yellow fever vaccination centre

Diving fitness examination